Segunda-feira, 9 de Abril de 2012
This is my last one for time being.
Tomorrow... back to school again and my miniatures have to wait...
Usually, I face the last day of holidays
with enthusiasm, but this time I feel I needed another week! I have a lot ofmini work in mind!!!
I promise to be back as soon as I can.
Quinta-feira, 5 de Abril de 2012
And another landscape, this time a fishing dock. Is still pastel pencil and has 5,5 cm x 4,6cm without frame.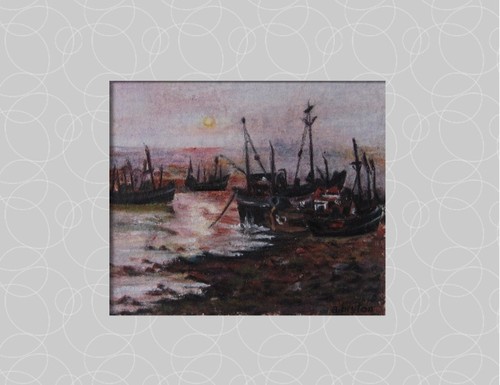 Segunda-feira, 2 de Abril de 2012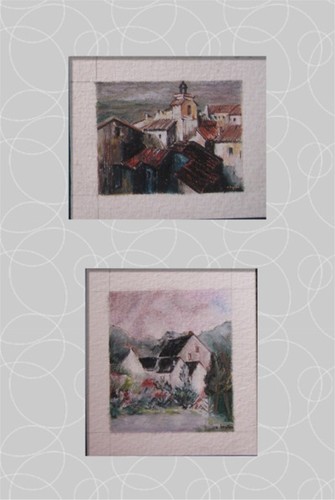 This weekend the weather was cloudy. Finally the rain arrives after a long dry winter. I love the light through the clouds. I wish I was able to show it in my paintings.
Tomorrow I'll start the frames. 
Sábado, 31 de Março de 2012
Quinta-feira, 29 de Março de 2012
The painted area has 3,7 cm x 5,0 cm. The frame measures are 5,7 cm x 7,0 cm. This is the smalest I ever painted.  The biggest problem is to keep pastel pencils thin enough to draw hands and face details. But even with these dificulties I'm enjoying this work. After finishing some frames (it's not easy tu cut the glass because 0,1 mm becomes a great error and the glass is only 2mm thick and breaks easily) I'll share with you a few more pastel paintings I'm doing now.