Domingo, 25 de Março de 2012
I keep on trying pastel work! Slowly!!! I don't have the time I need to develope tecnics and adapt my skills as a full scale painter to a miniature work.
This weekend I had a few hours. I decided to try Derwent and Faber pastels together. After, a very thin brush with watercolour pencils... all together...
The frame is still virtual. May be next week I can show a finished work. Meanwhile I wish you all a very Happy Easter.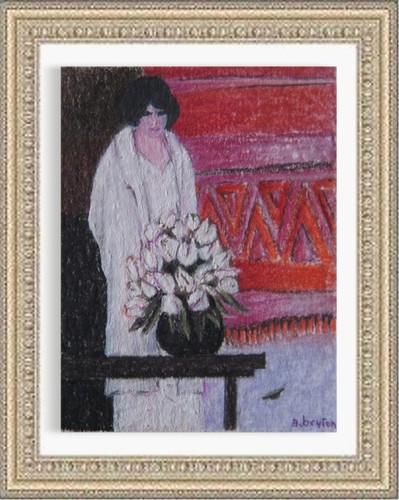 Segunda-feira, 27 de Fevereiro de 2012
It's not so easy to paint this scale but here is my last work.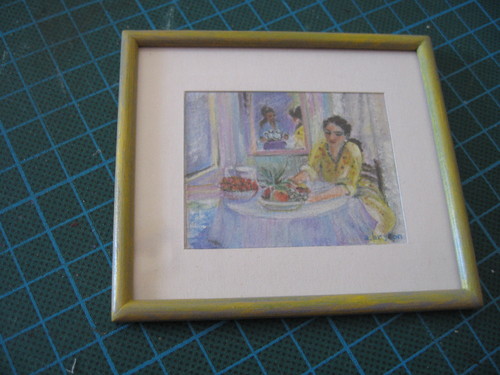 It's a pastel with 4,5cmx5,5cm
After cutting the glass and building the frame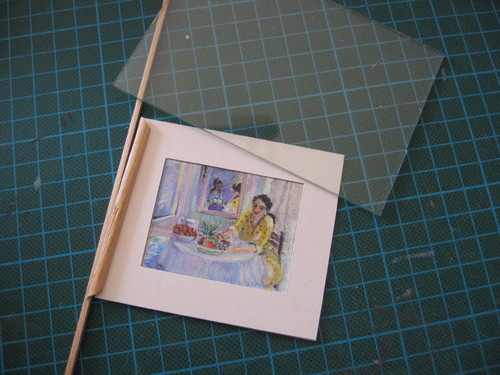 I was pleased with the result.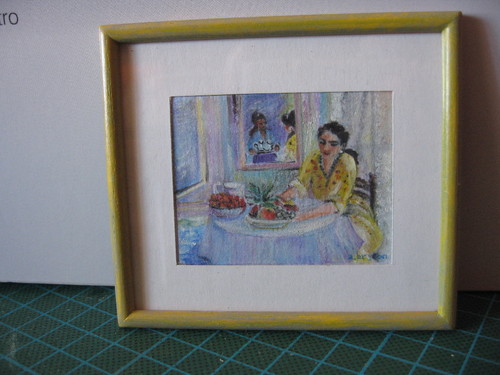 May be it's destiny is my granddaughter's new dollshouse wich I intend to start building soon... we'll see...