Segunda-feira, 9 de Abril de 2012
This is my last one for time being.
Tomorrow... back to school again and my miniatures have to wait...
Usually, I face the last day of holidays
with enthusiasm, but this time I feel I needed another week! I have a lot ofmini work in mind!!!
I promise to be back as soon as I can.
Quinta-feira, 5 de Abril de 2012
And another landscape, this time a fishing dock. Is still pastel pencil and has 5,5 cm x 4,6cm without frame.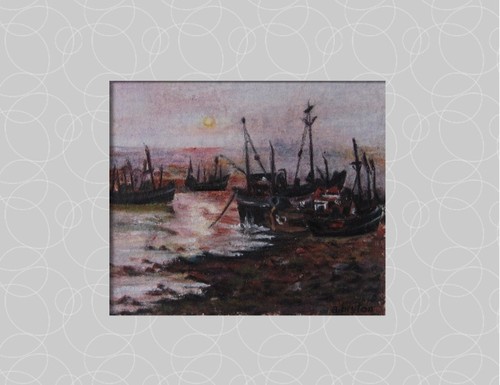 Segunda-feira, 2 de Abril de 2012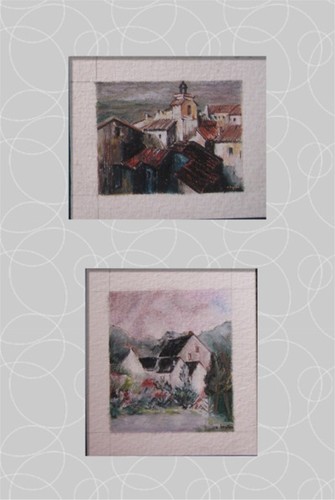 This weekend the weather was cloudy. Finally the rain arrives after a long dry winter. I love the light through the clouds. I wish I was able to show it in my paintings.
Tomorrow I'll start the frames.