It's not so easy to paint this scale but here is my last work.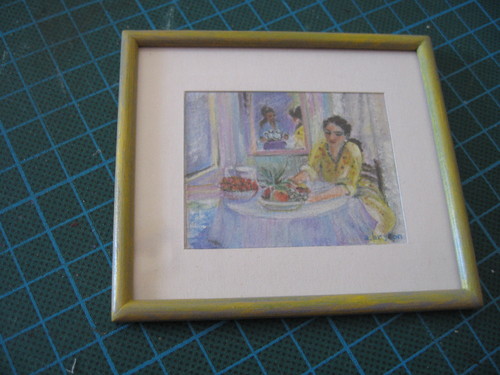 It's a pastel with 4,5cmx5,5cm
After cutting the glass and building the frame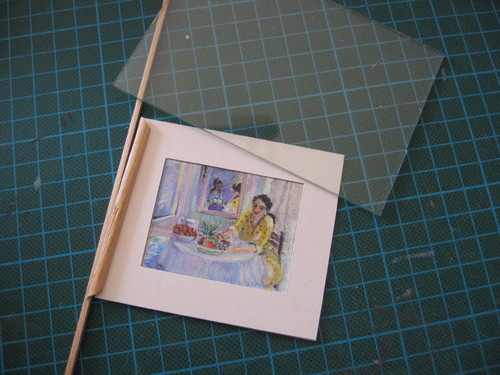 I was pleased with the result.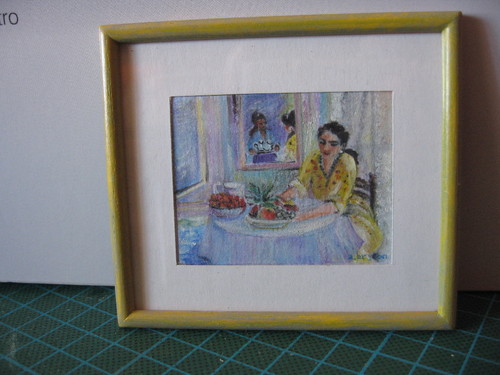 May be it's destiny is my granddaughter's new dollshouse wich I intend to start building soon... we'll see...