Another article published by this revue last Summer -issue nr. 151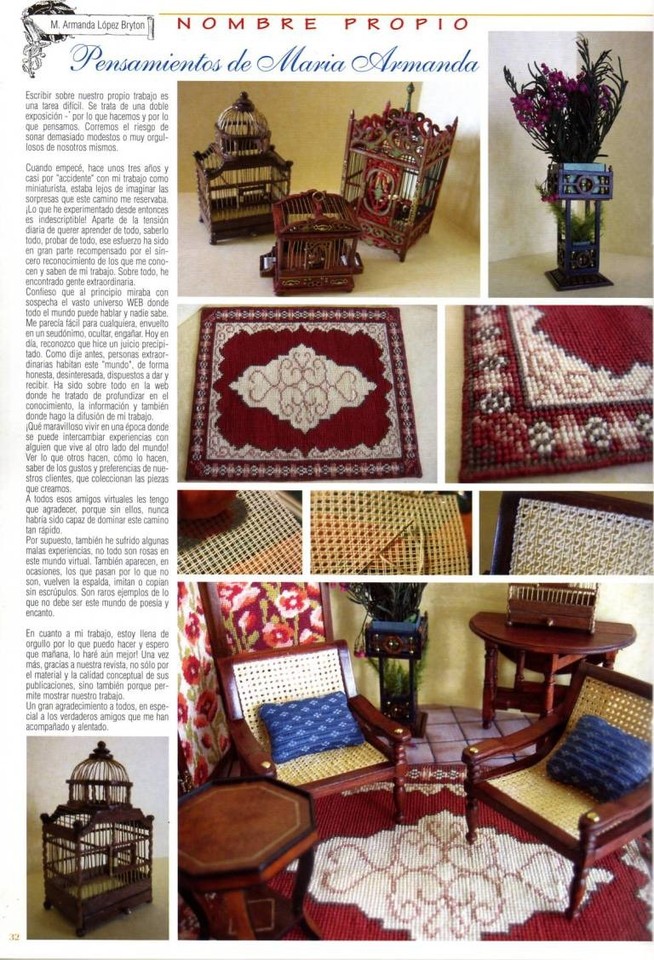 Click on the photo or increase the zoom to read. I'm sorry, it's written in Spanish and I suppose the automatic translator doesn't work in those cases...
In my next post you'll find a tutorial for the chinese birdcage you see in the first photo of this page.